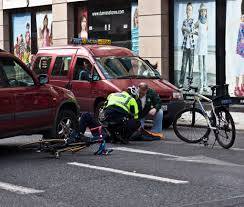 Have you been injured in a bicycling accident and are in need of a lawsuit loan? If so, you probably already know just how difficult the experience can be. Never fear, however, because we can help with your search for legal funding!
Pre-Settlement Funding
With are proud to offer our clients, from all backgrounds and walks of life, settlement funding. Even better, we offer litigation funding depending upon the specificities of your case, not your ability to repay the loan in question. We understand that you need cash now and are looking for a quick and easy source from which to obtain it. That's why we make it so easy to apply for our lawsuit cash advances.
Complete our Application in 30 Seconds
Getting your pre-settlement loan is easy! All you have to do is click on the link you'll find at the end of this post and fill out the application to which it takes you. Don't worry if you have bad credit or even no credit at all – we don't require a credit check in order to get you the litigation finance that you need. We also don't expect repayment of the loan unless you win your case. We take on that risk for you.
Easy Settlement Advance
When it comes to a litigation loan, we are one of the leading sources around. Our services are impeccable and always top of the line. If you are seeking a settlement cash advance to help you as you pursue litigation and attempt to get your life back on track after a bicycling accident injury, we can help. We make the process as easy as possible, and our application can be completed in less than a minute.
Direct Settlement Lenders
Do not hesitate to reach out to us for more information about our litigation loans and how you can make the process quick and painless. We are proud to offer our clients direct service, which means that we do not pay middlemen like brokers and loan salesmen. Instead, we lend offer you our settlement cash advance directly. Apply for a Lawsuit Loan / Presettlement Cash Advance, CLICK HERE.
Interstate Lawsuit Funding is a direct lender or money to plaintiffs (litigants) involved in a legal case. If you are involved in a lawsuit, and if you already have an attorney, we may be able to finance your case with a pre-settlement cash advance. This is a no-risk loan, requires no credit check and you can apply here in 30 seconds.