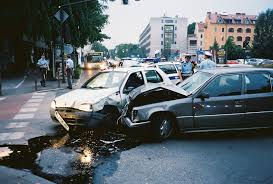 If you've been injured in a car wreck or other accident, you know how traumatic it can be. Even more, if you're locked in a lengthy personal injury lawsuit in hopes of getting a cash settlement, you may be dealing with high levels of stress, especially if you're unable to work or provide for your family.
Luckily, there's a solution, with a lawsuit loan. This allows you to obtain a cash advance while you wait for a settlement on your lawsuit. If you win, you'll pay back the loan, with low interest, from your settlement. If you don't win, the money is yours to keep. Lawsuit loans have proven to be a lifesaver for many people struggling to make ends meet while they wait for litigation proceedings.
Obviously, you could also take out a loan at your bank, or get a line of credit. Why, then, would a lawsuit loan or lawsuit cash advance be a better solution?
Well, for one thing, you generally need to have pretty good credit in order to obtain a bank loan. However, it's not uncommon for people pursuing personal injury lawsuits to have bad credit. Even if you started with a decent credit score, dealing with the costs associated with an accident can damage it; these costs can range from pricey medical procedures and surgeries, to the costs you need to cover the lawsuit itself.
For another thing, you'll usually need some sort of collateral in exchange for a loan. These are typically made up of non-liquid assets, like real estate, bonds, or stocks. There are many plaintiffs in personal injury cases who simply don't have the required assets they need to qualify for collateral.
The great thing about a lawsuit loan is that you can get presettlement funding, without a credit check and without any collateral. Lawsuit loan companies will review the parameters and merits of your case, and lend you the money you need to make ends meet until litigation is completed. Even better, you won't have to pay it back from your own resources. If the case is won or settled, the loan is repaid from the proceeds of the settlement. If the case is lost or fails to reach a settlement, you are under no obligation to pay back your lawsuit loan. It is yours to keep.
Interstate Lawsuit Funding makes it easy to get the cash you need to help you out while your case goes through proceedings. Call us at 954-946-0487 or fill out our quick online application to get the process under way today.
Apply for a Lawsuit Loan / Presettlement Cash Advance, CLICK HERE.